Class of 2021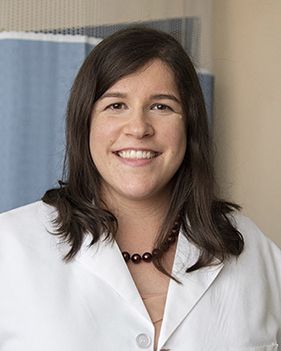 Marisa Dowling, M.D.
Marisa Dowling, MD, MPP is the GW Health Policy Fellow for the Class of 2021. Dr. Dowling graduated from Stanford University with a B.A. in Human Biology. She then attended Duke University for medical school and earned a Master in Public Policy degree from the Harvard Kennedy School of Government. Dr. Dowling completed residency training in Emergency Medicine at the University of Maryland in Baltimore.
Her prior policy experiences include: working for two think tanks during the Affordable Care Act debate and enactment (including publishing peer-reviewed articles), working at state (Massachusetts Health Policy Commission) and federal health agencies (Emergency Care Coordination Center, Agency for Healthcare Research and Quality), and leading quality improvement and Emergency Medicine professional groups.
As a Health Policy Fellow, Dr. Dowling splits her time between working clinically (DC Veterans Affairs (VA) Hospital and United Medical Center (UMC)) and in health policy placements. In her current policy placement, she serves U.S. Representative Robin Kelly (Illinois' 2nd Congressional District), assisting with COVID-19 response and telehealth legislation, among a variety of health policy topics.
Class of 2020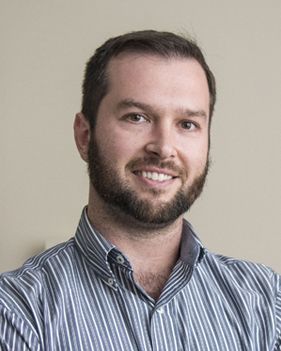 Luis Dominguez, M.D.
Dr. Dominguez grew up in the DC area and attended Dartmouth College. He then matriculated at SGU, graduating with a dual MD/MPH degree with distinction. During his residency in Internal Medicine at Jersey City Medical Center-RWJBarnabas Health, he served as House-Staff Representative, liaising between the administration and residents. He was appointed Patient Safety Officer, due in large part to his work on Quality Improvement, and graduated with multiple awards for scholarship. He then entered the Health Policy Fellowship to become a leader, advocate, and spokesman for a better healthcare system.
Alumni
Class of 2019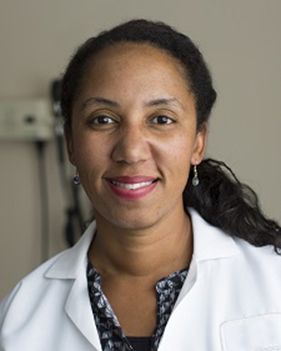 Tamara Green, M.D.
Tamara Green, MD, MPH is board certified in Emergency Medicine. She is currently a Health Policy Fellow at George Washington University and works clinically in the Emergency Department at Walter Reed National Military Medical Center. The desire to gain experience in policy lead Dr. Green to the Health Policy Fellowship within the Department of Emergency Medicine at George Washington University.
Dr. Green graduated from Duke University with a AB in Sociology. She completed medical school at the University of North Carolina at Chapel Hill and received a Master of Public Health degree while at UNC. She returned to her hometown of Newark, New Jersey to complete residency training in Emergency Medicine at Newark Beth Israel Medical Center. Since completing her training, Dr. Green has worked in community and academic settings, serving both rural and inner city populations.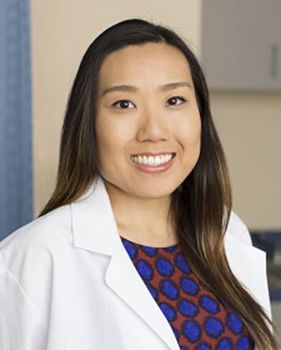 Michelle Tang, M.D.
Class of 2016
Natalie Kirilichin, M.D., M.P.H.
Originially from
Connecticut, Natalie Kirilichin completed undergraduate and graduate medical degrees at Georgetown University and her residency in emergency medicine at the University of Chicago. While at University of Chicago she organized a health policy curriculum for residents in the program and served as a national Emergency Medicine Residents Association representative. She served as a fellow on the Health, Education, Labor and Pensions committee, advancing legislation to address the emerging opioid epidemic in the United States.  Dr. Kirilichin has joined the GW Emergency Medicine faculty since graduating from the fellowship in 2016, and remains engaged in public policy through her work with the National Safety Council.
Class of 2015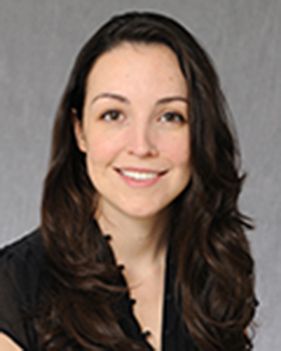 Guenevere Burke, M.D., M.B.A.
Guenevere Burke completed her residency at the University of Southern California, Los Angeles County Medical Center where she served as Chief Resident. She was an active participant in curriculum design for the Emergency Medicine residency. Previously, Dr. Burke completed her medical education at UCLA. She holds an MBA from the Massachusetts Institute of Technology and has worked on various healthcare consulting and finance projects. She has interests in access to care and health information technology and completed her fellowship practicuum at the Kaiser Family Foundation. During the fellowship, she also worked in the Office of Senator Chuck Grassley who serves on the Senate Finance Committee. She is currently involved in teaching graduate programs on health policy, disparities and mobile health.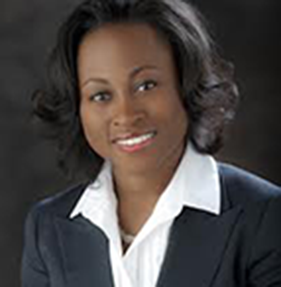 Ashley Ryles, M.D.
Dr. Ryles completed her medical school education at Howard University and her emergency medicine training at York Hospital in York, Pennsylvania. Serving as a representative for the York County Medical Society, she actively sought opportunities to speak with state and national legislators during her tenure. As the representative for the Graduate of Medical Education Committee, she was privy to opportunities that enforced system based policy, as well as its quality and effectiveness. In this capacity, she coauthored a publication entitled EMRA Advocacy Handbook that highlighted the importance of advocacy within emergency medicine. Dr. Ryles was also one of two residents nationwide awarded the EMRA/ACEP Mini Health Policy Fellowship in Washington, D.C. Dr. Ryles completed her Masters in Public Health during the fellowship, and completed her practicuum at the Centers for Medicare and Medicaid Center for Clinical Standards and Quality. Her interests include health care quality and health care information technology.
Class of 2014
Stephanie Donald, M.D., M.P.H.
Dr. Donald finished her emergency medicine residency at Los Angeles County Harbor-UCLA Medical Center in Torrance, California, where she served as Chief Resident. During her second year of fellowship, she worked with the Centers for Medicaid and Medicare Services Innovation Center on issues related to Payment Reform, Accountable Care Organizations and Patient Centered Medical Homes for dual eligible enrollees. At the end of the fellowship, she completed her Masters in Public Health. She is now on staff at Alta Bates Summit in Oakland, California.
Seth Trueger, M.D., M.P.H.
Dr. Trueger finished his emergency medicine residency medicine as administrative chief resident at Mount Sinai. During the recent national healthcare reform debate, he was a keynote speaker and panelist at a health law symposium for law students. He has worked with the ABC News Medical Unit as a physician research analyst, evaluating medical studies for Good Morning America, World News Tonight, and abcnews.com, educating journalists on medical issues and study results and participating in editorial decisions.  Dr. Trueger finished his practicum at the office of Congressman John Dingell working on payment reform issues. At the end of the fellowship, he completed his Masters in Public Health. He is now on faculty at the University of Chicago Department of Emergency Medicine.
Class of 2012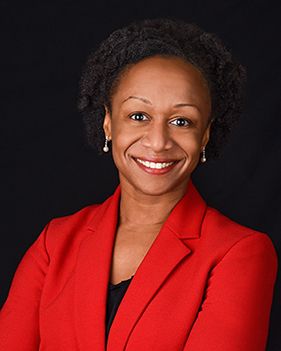 Joneigh Khaldun, M.D., M.P.H.
Dr. Joneigh Khaldun completed her residency at SUNY Downstate.  She finished her fellowship practicum at the Department of Health and Human Services Office of Health Reform.  In addition, to her work at HHS and coursework, Dr. Khaldun was an author on Trust for America's Health's "The Facts Hurt: A State by State Injury Report" that reports state by state injury death rates and a report card analyzing how states perform in injury prevention. The report can be found at http://www.healthyamericans.org/reports/injury12/  She completed her Masters in Public Health at George Washington during her second year of the fellowship. She is now Michigan's chief medical executive and chief deputy director for health at the Department of Health and Human Services.
Rachelle Pierre-Mathieu, M.D., MPP
Dr. Pierre-Mathieu completed her residency in emergency medicine at the University of Cincinnati. Dr. Pierre-Mathieu's practicum experience was in the Congressional Office of Congressman Frank Pallone, Ranking Member, Subcommittee on Health House Energy and Commerce Committee. During her fellowship she completed a report on the health care workforce in Washington, D.C. The report can be found at http://doh.dc.gov/sites/default/files/dc/sites/doh/publication/attachments/bomed_workforce_survey_report-final.pdf  She is currently on faculty at the University of Maryland Department of Emergency Medicine.