2022-2023 – Madeline Taskier, MD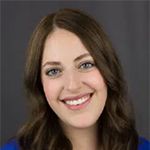 Dr. Madeline Taskier is a family medicine physician and the current GWU-CPV Health Policy Research Fellow. She completed her residency training in Philadelphia at Thomas Jefferson University Department of Family and Community Medicine in the urban underserved clinical track at a local FQHC. Her clinical and research interests center around women's health and behavioral health integration in primary care. During residency she served as an American Academy of Family Physician Emerging Leaders Fellow where she expanded the integrated behavioral health program at Jefferson Family Medicine. She attended George Washington University School of Medicine and Health Sciences where she served as the director of the student-run free clinic, the Healing Clinic, and helped to develop the clinical public health curriculum. Prior to starting her career in medicine, she worked in global women's health increasing provider training in safe abortion care in sub-Saharan Africa through the University of Michigan Department of OBGYN. She recently had a new baby daughter and is excited to be returning home to DC.
2021-2022 - Emmeline Ha, MD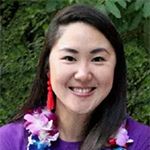 Emmeline Ha, MD is a practicing family medicine physician and the 2021-2022 GWU-CPV Health Policy Research Fellow. She completed undergraduate studies and medical school at The George Washington University then trained at Stanford Family Medicine Residency in San Jose, CA. During residency, she served as chief resident, was awarded California Academy of Family Physicians 2021 Resident of the Year, and nationally honored with the American Academy of Family Physicians Excellence in Graduate in Medical Education Award. Her interests include immigrant health, preventive medicine, and community outreach.
During her fellowship year, Emmeline conducted research with the American Board of Family Physicians on the family medicine workforce and served as a health policy fellow for the Association of Asian Pacific American Community Health Organizations (AAPCHO), focusing on advocacy for immigrant access to healthcare and federal support for limited English proficiency populations. She also co-authored several op-eds on policy regarding COVID-19 and family medicine training. Dr. Ha has joined the GW Family Medicine Division since graduating from fellowship and remains engaged in medical education and primary care advocacy.
2020-2021 – Kimberly Mohabir, MD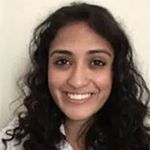 Kimberly Mohabir, MD is a family medicine physician and the 2020-2021 GWU-CPV Health Policy Research Fellow. She completed undergraduate studies at Arizona State University, her master's in Public Health from Columbia Mailman School of Public Health and medical school at Hofstra North Shore-LIJ School of Medicine at Hofstra University. She completed her Residency at the University of Maryland Medical Center.
During her time as the CPV Fellow, she worked to gain an understanding of health policy and how it is affected by policy research, advocacy groups, lobbying organizations, corporate influence and public health. She also was able to further explore interests in women's health and family planning through policy work.
2019-2020 – Joel Willis, DO, PA, MA, MPhil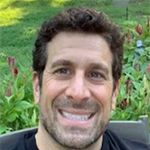 Joel Willis, DO, PA, MA, MPhil is an Assistant Professor at George Washington University. He is currently acting as interim Medical Director for GW's Immediate and Primary Care Clinics where he serves as a Family Medicine Physician. He was the inaugural GWU-CPV Health Policy Fellow (2019-2020). He completed his Family Medicine Residency at Cleveland Clinic (2019) and attended Lake Erie College of Osteopathic Medicine in an accelerated Physician Assistant to D.O. program. In addition, he served as a ABMS Visiting Scholar (2020-2021) exploring "Telemedicine in the Ambulatory Primary Care Space: Implications for Patient Safety, Diagnostic Error, and Preventable Diagnostic Harm." As a P.A. working in a family medicine residency program, he was engaged in specific research focused on community outreach and fall risk in elderly populations. He holds an MPhil from Cambridge University and a M.A. in Middle Eastern Studies from Ben-Gurion University in Israel.
During his year as a Health Policy Fellow Joel established himself as a special guest researcher with two governmental agencies, — Agency for Healthcare Research and Quality (AHRQ) and the National Institute on Minority Health and Health Disparities. Likewise, he has co-authored a book chapter and submitted articles to several journals on prescient topics ranging from a Chart Book on the status of U.S. primary care to the intersection of telemedicine, diagnostic error and primary care.